Pastel Grey Stripe PULLO Dog Jumper by Labbvenn
This stunning grey dog jumper with pastel coloured stripes is a must have for every dogs wardrobe.
Distinguished and delicate sweaters for dogs from Labbvenn. It is an offer for all those who are looking for a beautiful and discreet modern design. To meet the expectations of our dearest consumers we have chosen very carefully the material for sweaters. It is the highest quality Italian yarn. It is not accidental that the colors of sweaters are offered in two shades, which are break by pastel stripes containing a unique pattern that reflect the latest trends. The variety of dog breeds has been taken into account and sweaters come in five sizes. All sweaters are signed with our logo by means of a discreet and shiny metal ornament placed on the back of the sweater.
Sizes:
Italian High Quality Yarn
50% Cotton, 50% Acrylic







Do not tumble dry/ Do not bleach/ Iron, Steam or dry with low heat max temp 110 °C/ Delicate cycle- water temperature max 30 °C/ Dry clean
After washing leave it on a rack to air dry



Size chart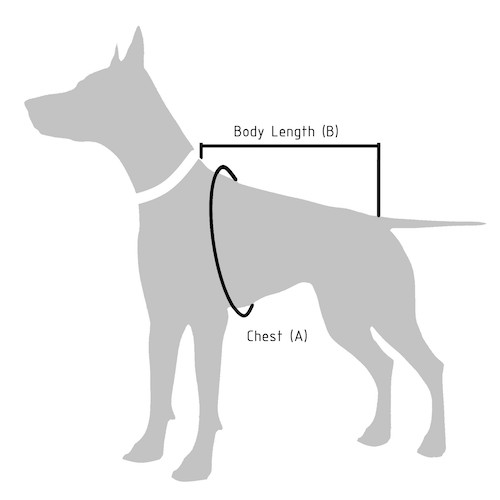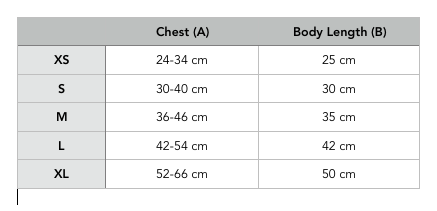 PLEASE NOTE: All Labbvenn products are shipped from Poland so please allow 1-2 weeks for delivery. All Labbvenn items are excluded from our free UK delivery offer.
Made by Labbvenn.

If you need to return or exchange an item please email us at returns@chelseadogs.com within 7 days of receiving your item stating your full name and contact details and your reason for return.
You must return this item to Labbvenn in Poland within 14 days in saleable condition and you are responsible for the cost and risk of return so please ensure you take out the correct postal insurance. In the case of an exchange of size, you will also have to pay the difference in cost if there is any.
If the item arrives faulty or it is not what you ordered, you will either be sent a replacement or be issued a full refund. Your refund will be issued within 30 days of returning the item.
Have you read
our returns policy?
mainland UK
estimated
delivery
price
Courier
5-10 working days
£6.99
This product is shipped directly by our friends Labbvenn in Poland. If you need to return or exchange it, you will be liable for the cost of return to send the item back to them in Poland.
All Labbvenn products are excluded from our free UK delivery offer.
Please note a signature will be required on delivery.

For international shipping costs and availability please email us at support@chelseadogs.com prior to making your purchase.
You may also be interested in the following products