The nine year old English Bulldog named Zsa Zsa has won the title of World's Ugliest Dog 2018 at the 30th annual World's Ugliest Dog contest which took place in Petaluma, California on June 23rd!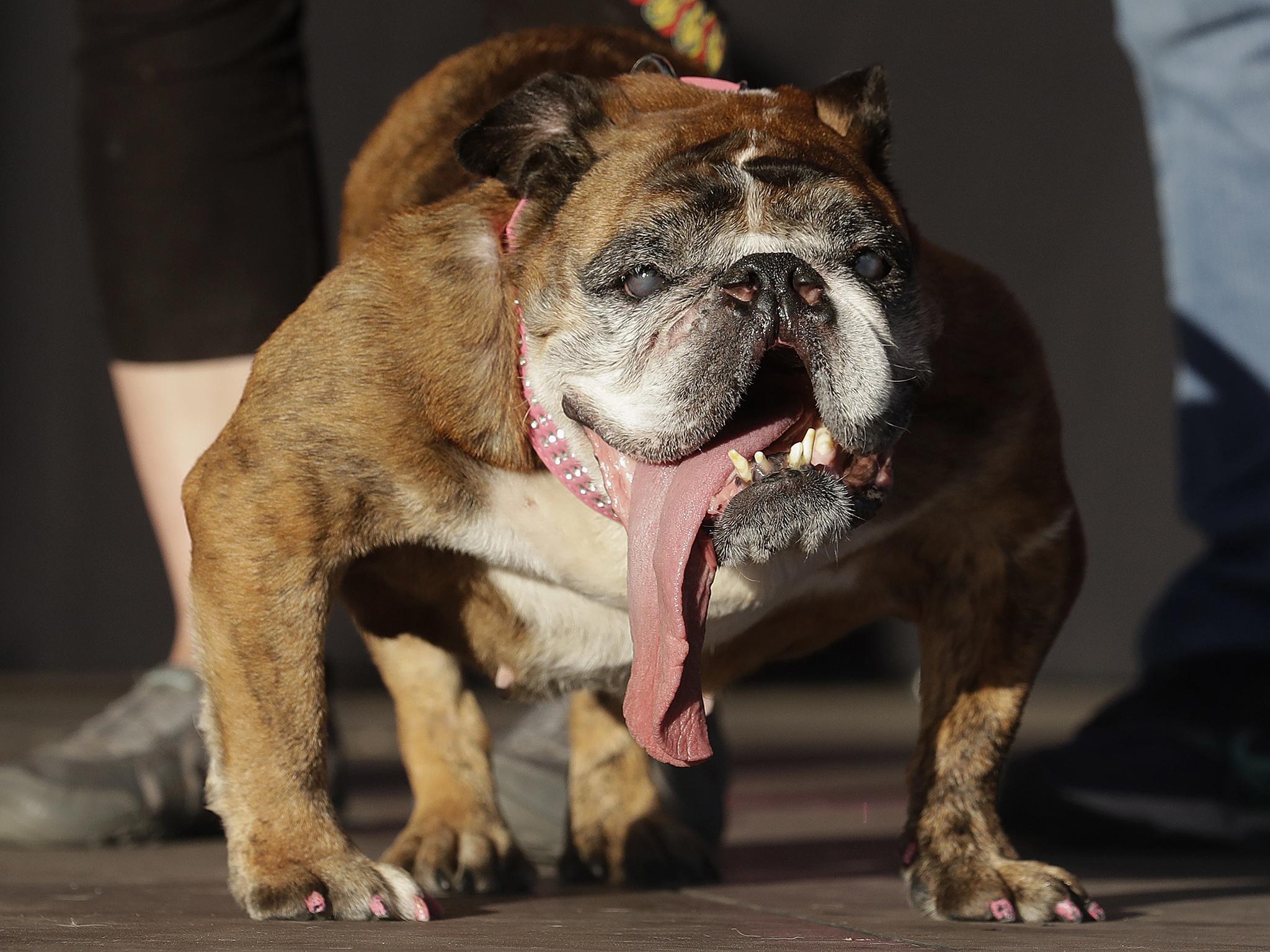 With her iconic squat legs, her sizable tongue which flops out the side of her mouth and almost drags onto the floor, and a special touch of bright pink nail polish to top off the entire look, Zsa Zsa has come out as the winner of this annual event.
Zsa's Zsa's owner, Megan Brainard who came all the way from Minnesota, will receive a prize of £1,100 as a result of her pooch's victory.
The title is undoubtedly something to be proud of, as it shows that any pet no matter their physical appearance can come on top as the winner and be praised for their flaws instead of shamed for them!
Zsa Zsa, who had spent five years of her life at a puppy mill in Missouri before luckily being saved by a rescue group, should stand as an inspiration for prospective dog owners everywhere to adopt rescue dogs instead of only buying pedigree-breed pooches to give these lovable beings a chance at a better life.
During the competitions, the dogs walk dog a red carpet and parade their looks to the judges, who then make the final decision unanimously and name one of the lucky dogs the winner of the show.
Initially beginning as a parody event ridiculing the more posh traditional pure-breed dog competitions and events, the competition has since grown in size and recognition. While the idea may seem ridiculous – and at times even offensive – to some, the competition goes further than being a mere parody or a chance to tease the imperfection of pets. On the contrary, the event encourages pet owners to show-off the imperfections of their dogs, and also attempts to motivate prospective adopters to choose dogs no matter what their physical appearance!
The founders of the competition also want to make sure that the message behind their event doesn't get lost in all the fun and laughs, claiming that the competition is 'a fun and silly way to advocate that all animals deserve a safe and loving home.' The competition aims to demonstrate that 'the pedigree does not define the pet', with many of the dog contestants which have taken part the event rescued from puppy mills or kill shelters, according to the organizers.
Other honorable mentions of the competition were Wild Thang, a Pekingese who also flaunts a floppy tongue and protruding teeth, a 14 year old Chihuahua mix named Daisy, and TeeTee a Chinese Crested canine!