The winner of the title of World's Ugliest Dog competition for 2019 has been revealed!
On Friday, the annual contest took place at the Sonoma-Marin Fair in Petaluma, California, where lovable dogs from all over the world gather to enter the competition.
This year, the title has been snagged by a certain dozy-eyed pup with messy unkempt hair by the name of Scamp the Tramp!
Beating 18 other contestants and coming on top, Scamp appears to have captured the hearts of the audience and judges alike!
Scamp was a rescued stray found in Los Angeles back in 2014, rescued off the streets a mere hour before he was set to be euthanized. From there, his journey only went up!
He was found on Petfinder.com by Ms Yvonne Morones, and soon after his adoption turned out to have a heart of gold! He has spent the last seven years working alongside Morones as a pet therapist for children and seniors!
Scamp is also a representative of the Humane Society of Sonoma County, acting as an ambassador to promote animal shelter adoptions. What a sweetheart!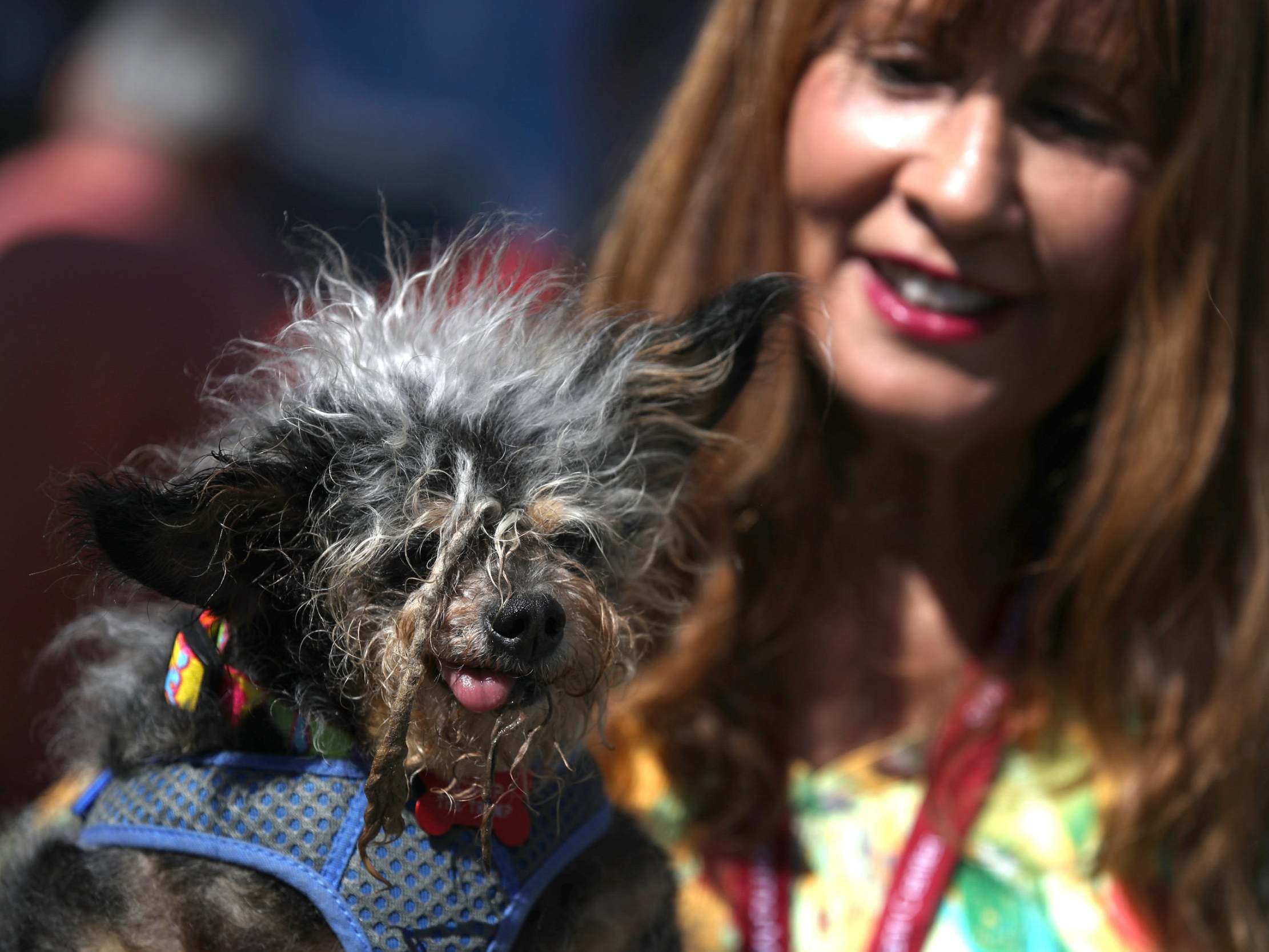 Morones won a $1,500 prize in cash, along with another $1,500 to donate to an animal shelter, and a special appearance with Scamp on the Today show in New York to top it all off!
Morones reiterates her belief that "the audience saw his beautiful spirit and everything he's given back to the community."
Made for dogs that don't fit traditional standards of cuteness, the contest celebrates dogs of all shapes, sizes and quirks! They stand by their goal "to continue to advocate for pet adoption as a reminder that all dogs are lovable."
Watch: The moment Scamp was announced the champ!
Scamp has officially joined the ranks of all the previous champions of this title, including last year's adorable English Bulldog Zsa Zsa.