Originally built as a farmhouse in the 18th century, the Whatley Manor estate has developed throughout the centuries and and has now become a beautiful and magical five-star dog friendly hotel and spa! Recognized for its peaceful and magical atmosphere of luxury and comfort, this hotel remains firm to its traditional British roots and offers a quintessential British experience, while also allowing you to bring your pet along for the luxurious stay!
About Whatley Manor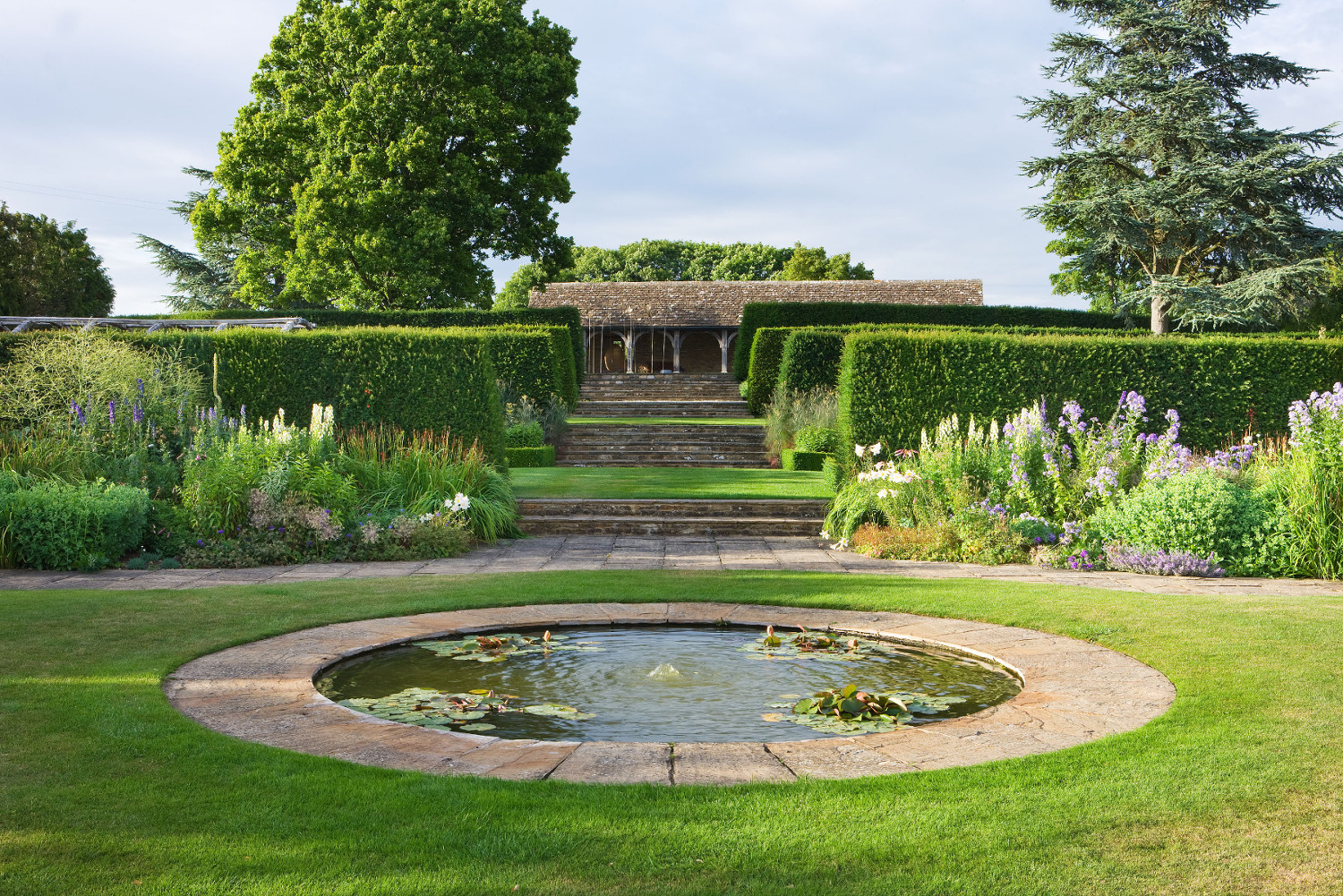 The beautiful hotel and spa is located three miles outside the ancient town of Malmesbury, and is set in 12 acres of exquisite English country gardens and nature. Dedicated to providing an experience of relaxation and opulence, Whatley Manor offers a range of facilities and activities catered specifically for your comfort! This includes their therapeutic spa dedicated to restoring harmony to your body and mind, as well offering other activities to get you immersed with mother nature, such as horse-back riding and hot-air balloon rides which take you into the captivating nature in the 26 distinctive areas within the hotel's estate.
Rooms and Suites
Distinct with their character and charm, the 23 bedrooms and suites available at Whatley Manor are each individually furnished with rich fabrics, beautiful earthy colors and natural textures. Equipped with the latest technologies, the rooms each come with flat screen televisions and MP3 functionality to play music from any of your devices.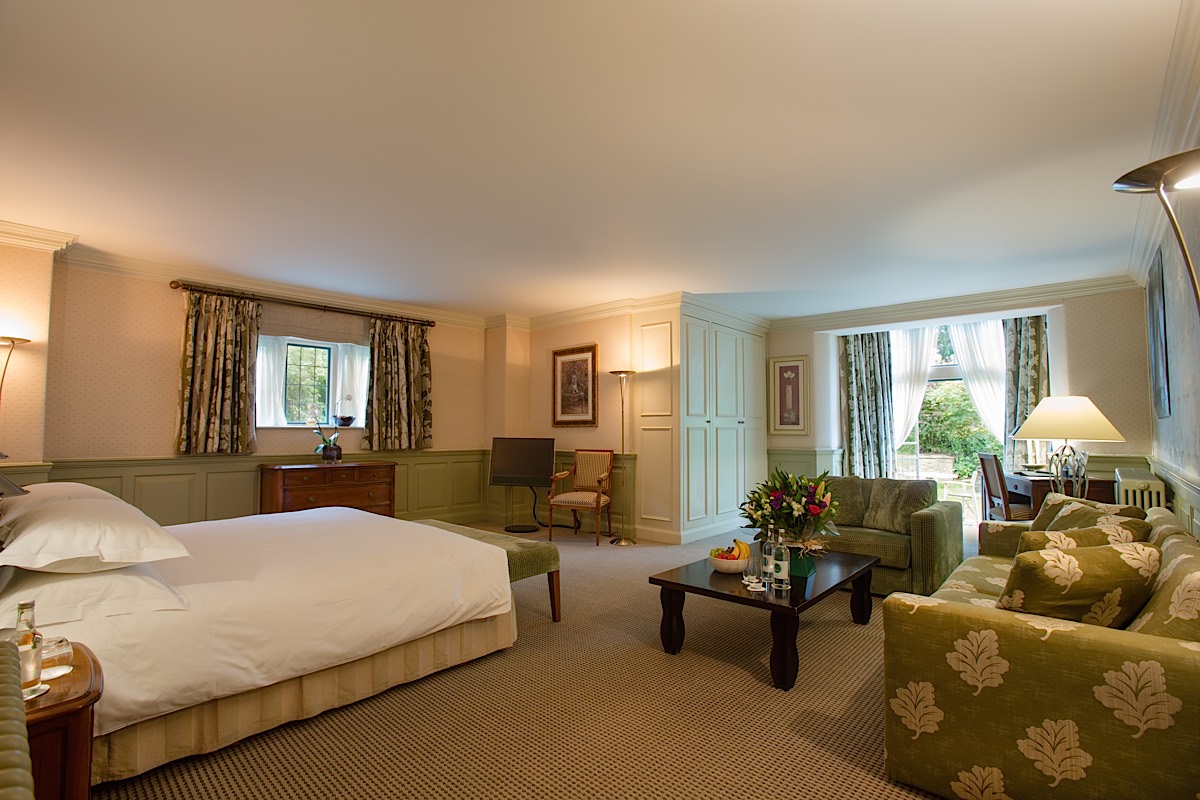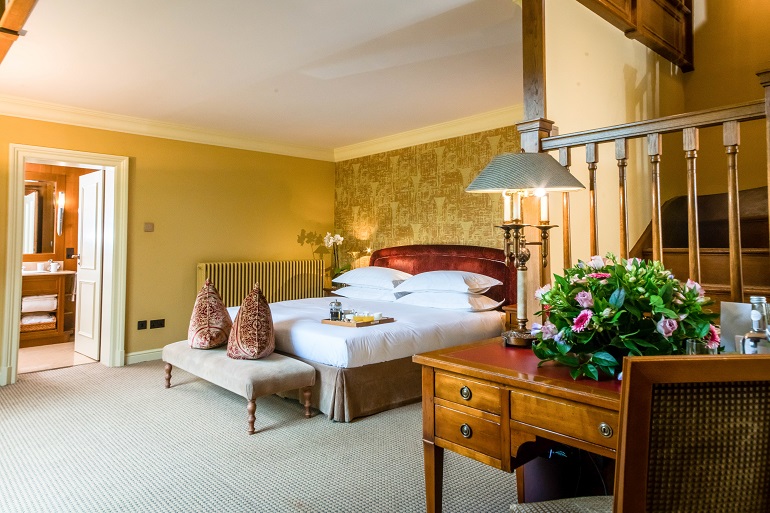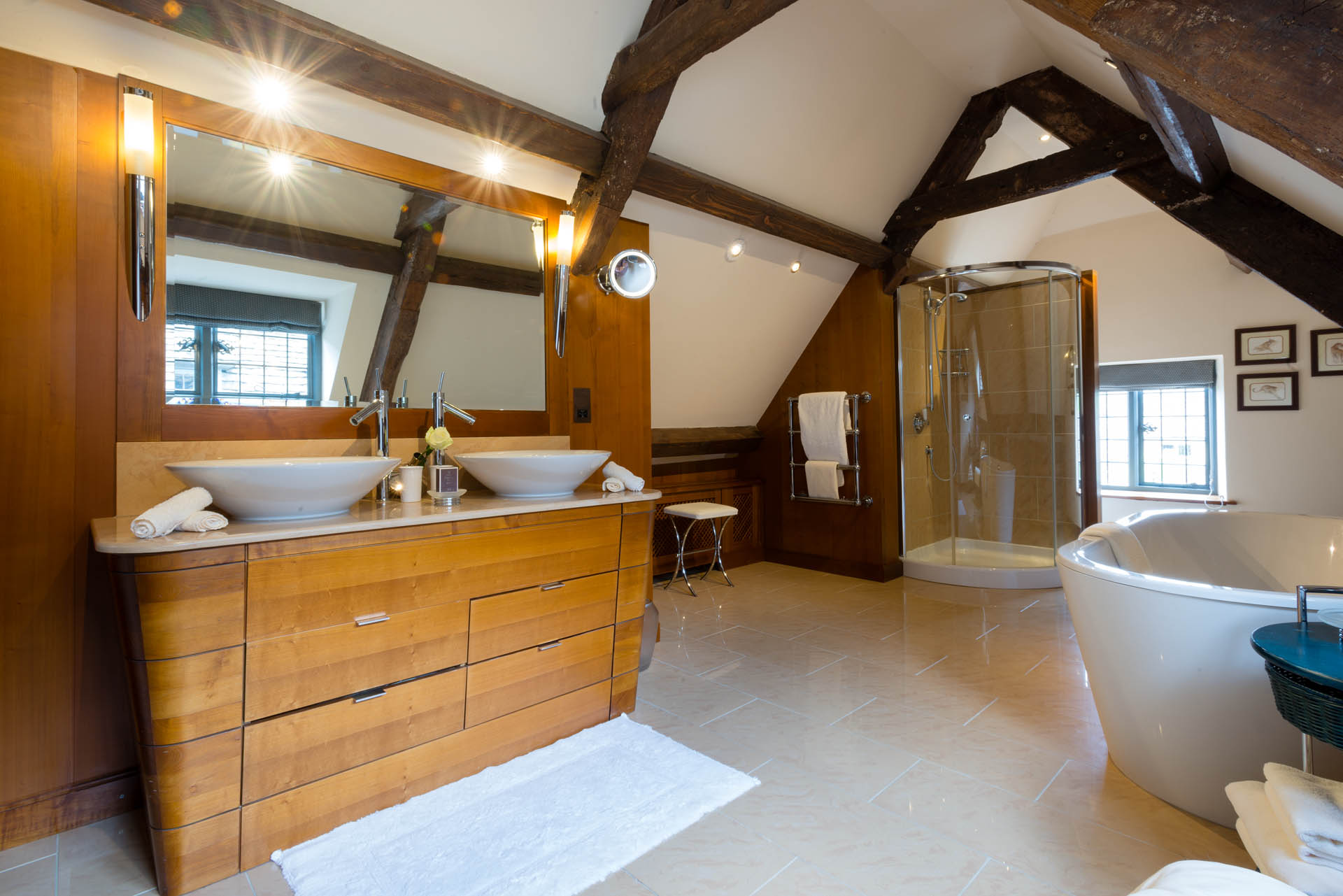 With their 6 distinct room types, ranging from Classic, Superior, Junior Suites, Suites, Deluxe Suites, and Grand Suites, each room comes with its own unique and special features which individualize it from any other. There are 15 bedrooms and 8 suites throughout the entire hotel, containing a blend of antique and contemporary furniture and designs. The luxurious and contemporary bathrooms in all of the available rooms also have in-floor heating and come with acoustic panel speaker.
Whether you choose the smaller classic rooms or opt for one of the exquisite suites, you are guaranteed access to all of the hotel's leisurely facilities and can enjoy your vacation of relaxation with your canine right by your side! Your dogs are greeted with a welcome pack that includes toys, treats and a bed made specifically for them to lounge and enjoy!
Facilities
The Spa. At their renowned spa, famous for its restoring and recharging abilities to help relax your body and mind, you can immerse yourself in their indoor/outdoor hydrotherapy pool, unwind on the heated stone recliners or pamper yourself at the salt scrub showers. Beautifully decorated with honey stone brick, the spa exudes a calming environment which takes you into a relaxing trance as soon as you walk in. The hotel also comes with a private gym to allow for working out and energizing at the start of your day!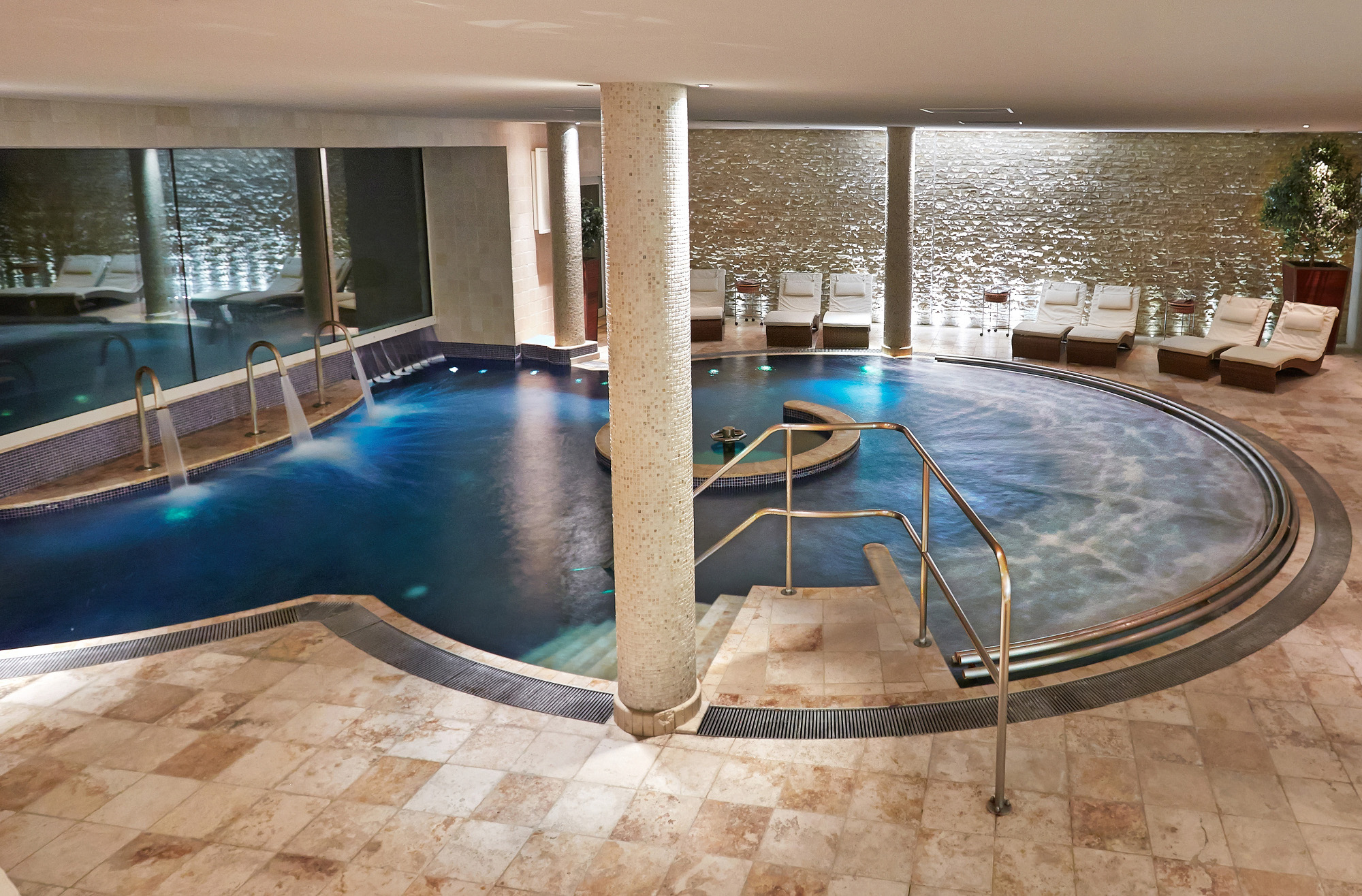 Nature. If you feel like enjoying a unique experience with nature like no other, the hotel can arrange for special experiences such as taking a hot-air balloon ride over the acres of enrapturing nature surrounding the manor, or even horse-back riding trips to take you on a tour into nature.
Entertainment. Your stay at Whatley Manor doesn't only have to be restricted to lounging around and relaxation, as the hotel also offers entertainment events and facilities to make sure you never experience a moment of boredom! Head down to their beautiful 40-seat private cinema, which can be hired exclusively for you and your family!

Dining
At Whatley Manor's two restaurants, The Dining Room and Grey's Brasserie all guests can guarantee beautifully-made meals and splendid service to guarantee satisfaction. Whether you prefer a traditional atmosphere at The Dining Room, or a more sophisticated city vibe, these two restaurants are guaranteed to make your stay all the more splendid! In the summer months, Grey's Brasserie opens its outdoor garden area, allowing you to bask in the warm sun and enjoy the fresh weather.
Each of the restaurants comes with its own unique dishes, menus and overall aesthetic, and offer an experience of excellence in both the quality of their food as well as the captivating atmosphere. In addition, there are two bars that are perfect for a lavish drink before or after your meals. Guests can also enjoy any of the three lounges for a relaxing afternoon tea!
Make your booking!
If you are tempted to take a long-awaited vacation of relaxation and luxury, make sure you visit Whatley Manor's website to find out even more about them and make your booking!
Website: https://www.whatleymanor.com/
Number:  01666 822 888