The merry season is almost here, and with all families setting up their festive decorations and arranging their celebrations, its important to not forget our canine companions among the rush and fun of the Christmas season! There's so much you can do to doggy-proof your Christmas, and make sure you keep your dog safe this holiday season!
Here are a few ways to make sure your dog can celebrate this holiday season safe and happy!
1. Detoxify Your Plants
The tree is undoubtedly the most important part of your Christmas decorations, but it's important to keep in mind that your pet likes to explore the world with their senses, meaning they love to sniff and taste things – especially when they're brand new and stand large in your living rooms! Here are some examples of how to detoxify your Christmas plants to keep your dog safe this holiday season:
The Christmas Tree.  While the pine tree is generally safe for your pet, their sharp needles can puncture a pet's internal organs when eaten. Moreover, some tree types, such as fir trees, can be dangerous when eaten and cause irritation, drooling and vomiting. Live plants aren't the only problem, however, as many artificial trees can also be dangerous and even toxic due to the chemical substances within them. The solution is to always keep your dog monitored when around the tree, and to make sure your dog does not eat or ingest too much of the tree's needles.
Hollies and Mistletoe. These beautiful decorative plants are actually classified within the moderate to severely toxic range for dogs. If ingested, these plants can cause cases of extreme irritation or even poisoning, and therefore should be kept well out of reach of pets.
2. Decorate Wisely!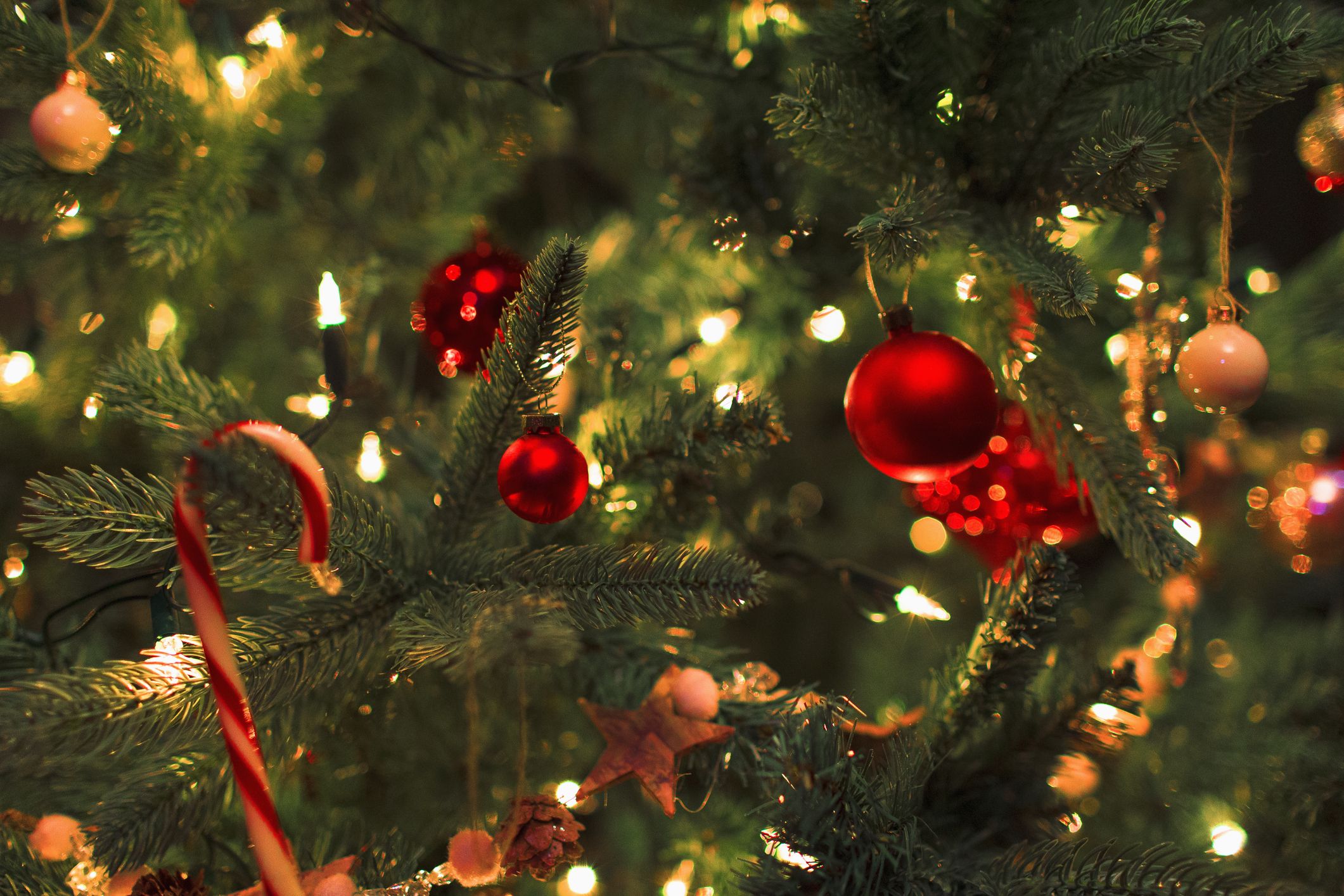 Being wise with your Christmas decorations and where they're put is vital in keeping your canine safe during the holidays. Many of the seemingly harmless decorations can actually be extremely dangerous to our pets. Paying attention to where you choose to place your Christmas lights is very important. If your dog likes to chew on things, lights and cables should be your top priority to keep out of reach of your dog. If a pet chews on an electrical cord, it can suffer electric shock which can easily lead to fatal consequences. Getting a cable that cannot be easily chewed through is essential in monitoring your pet's safety. The choice of ornaments should also be considered, as you need to make sure that the ornaments are not small enough to be ingested, and are placed high enough on the tree or around the house so that they are out of reach of your pets.
3. Watch What They Eat
Although your turkey dinner was a delicious feast for the whole family, it might not be the same for your dog! Giving your pet the leftovers is definitely out of the question, as much of the ingredients and spices used to cook can cause irritation and digestive problems for your pet. Moreover, much of the Christmas sweets and treats are incredibly dangerous for dogs, and therefore should be kept hidden and safely put away from where your pet can get to them. Chocolates are among these silent dangers, as well as pies, puddings and alcohol.
If you don't want your pet to miss out on the family feasts, you can always opt for baking dog friendly Christmas foods and treats instead! These are entirely pet safe and will definitely fill your dog's appetite.
4. Keep Your Pets Calm
Some excitable pooches might love the rush and exhilaration of the crowded holidays, many dogs will in fact become become anxious and scared as a result of the noise and people. It's vital for your pet's health that they are not thrown into the limelight and shoved into a crowded room of people and music, but instead always have the option to leave to a quieter section of the household if they become overwhelmed.