The best in luxury raised dog beds, HiK9 are a family run business based in Manchester who produce the highest quality convenient beds on the market! Coming in an assortment of colors, designs and materials, HiK9 are dedicated to creating a variety of versatile and functional dog beds that can fit into a range of different environments and serve many purposes!
Here at Chelsea Dogs, we offer a collection of HiK9's best products at our store here! Read on to find out more about the brand and discover their best products.
About the Brand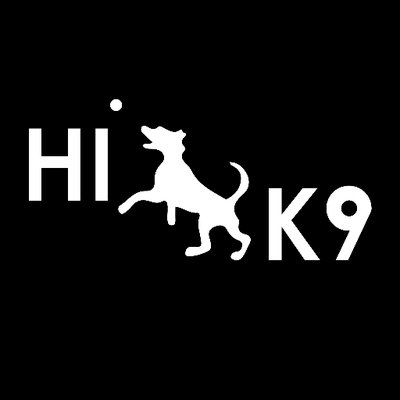 Also known as The Original, or The Original LKM, this brand is made from a small knit team of dedicated dog owners and lovers, all determined to produce top grade raised dog beds aimed at providing a comfortable, safe and dry place for your canine to rest!
Check out HiK9 beds at their site here, and read on more to discover the collection of covers, pads and accessories we have at our store!
Products
HiK9 Raised Pet Bed Spare Mesh Cover
Perfect for HiK9 raised beds, this mesh cover offers comfort and practicality for any canine! The mesh covers helps in stopping wetness and humidity from sticking to the bed, and is ideal for dogs that love to get dirty and wet. The cover comes in a wide range of colors and sizes, making it not only stylish but also ideal for all dog breeds.
HiK9 Raised Pet Bed Spare Cover Canvas
Made from high quality polyester fabric and backed with waterproof coating, these beds are built for comfort and convenience. The fabric is soft, and allows hair and dust to catch onto the top surface instead of sticking into the bed itself, making it easy to brush off and clean. The cover is machine washable, and comes in many colors and sizes for all Hik9 beds.
HiK9 Raised Pet Bed Snuggle Tunnel
This luxuriously comfy snuggle tunnel is ideal for all HiK9 raised dog beds. Made out of soft fleece and lightly padded for extra comfort, the tunnel is perfect for dogs to burrow inside and keep warm in any weather. The tunnel can be used attached to the bed or anywhere around the house!
HiK9 Raised Pet Bed Reversible Pad 
This reversible polar fleece pad attached to all HiK9 dog beds, and provides for a comfortable place for your dog to rest. With its high quality compressed padding as well as extra cushioning, this pad can be reversed onto two sides, giving you versatility as well as comfort.
HiK9 Raised Pet Bed Leg Extension Kit
This leg extension kit is perfect for allowing you to change the heights of your HiK9 raised dog beds! The kit consists of 4 extension legs, 4 heavy duty feet, 1 connecting clip and joining tape, making for easy and smooth assembly to any of your HiK9 beds! Create a space-saving bunk for your dogs and give them the most comfortable seat in the house!
There's More
Looking for more of our HiK9 collection? Make sure to visit their page here and choose the perfect products for your dog!