After many owner complaints and published articles revealing that Bravecto may have severe side effects on dogs, many dog owners are expressing their concern about the use of this treatment.
Bravecto is an edible flea medication which guarantees killing 98.7% of newly arriving fleas within 24 hours for 12 weeks. Because of this, Bravecto is known as a very rapid and intense flea and tick medication. However, many dog owners are expressing worry about the safety of using such a potent treatment, and the potential hazards it may have on their pets.
How Does It Work?
Bravecto contains an active ingredient, Fluralaner, which is an ectoparasticide used to battle fleas and ticks. It most commonly targets and prevents flea infestations, controls tick infestations (black-legged tick, American dog tick, and brown dog tick) for 12 weeks in dogs and puppies older than 6 months, weighing 4.4 pounds or more.
The treatment is given to your dog in a single dose of an edible chew once every 3 months, compared to three monthly doses of other flea-treatment brands.
Is It Safe For Dogs?
While Bravecto was initially FDA approved, after the rising number of adversely affected cases, it now warns that such pills and chews can cause nerve reactions in pets.
Studies conducted have further reinstated the possible dangerous and deadly side effects of such treatment, concluding that it not only targets fleas and ticks but may also compromise the health of the non target species, dogs. As of August 2018, it was reported by the European Medicine Agency that there were 8,692 adverse reactions following the administration of Bravecto, including fatalities.
The FDA states that "Although most dogs and cats haven't had neurologic adverse reactions, seizures may occur in animals without a prior history."
While Bravecto's label only mentions a few side effects of 'vomiting, decreased appetite, diarrhea, lethargy, polydispia and flatulence', many owners have reported much more severe reactions. Those include malaise, seizures, and respiratory distress.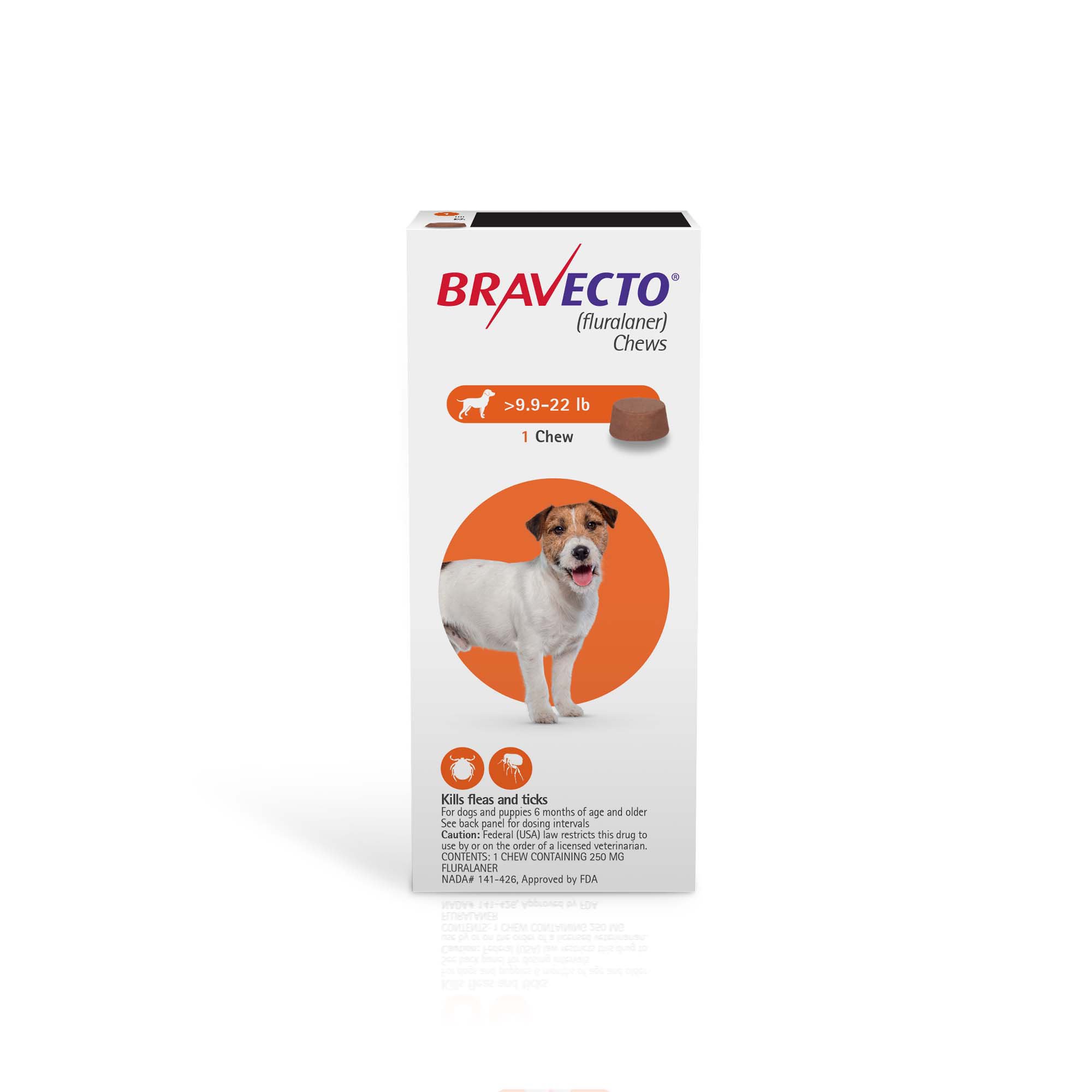 The consensus among veterinarians is also left to uncertainty, with contradicting testimonies and experiences. Among the vets who petitioned for the FDA to add more extensive warnings to the label is Dr Elizabeth Carney.
"We're seeing some of these dogs that just seem to crash for lack of a better word," the Pennsylvania veterinary said.
Other vets, however, claim to have witnessed no side effects and even administer the treatment to their own dogs, including Veterinarian West Hamryka of Sugar Hill Animal Hospital in Georgia.
No final conclusion has been reached regarding the safety of Bravecto.
The FDA claims that it 'continues to monitor adverse drug event reports for these products and encourages pet owners and veterinarians to report adverse drug effects.'